Create Beauty Lounge cares about your safety and health and is following the below rules and guidelines for COVID-19.
---
In Phase 1, hair salons & barbershops will open at 50% capacity by appointment only, with waiting rooms closed. Blow drying only when necessary.
For the safety of our employees and customers, please refrain from scheduling an appointment if you are sick or not feeling well.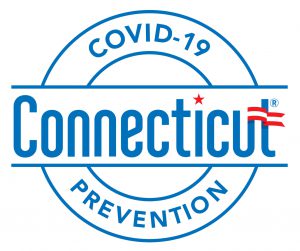 STATE GUIDANCE FOR HAIR SALONS & BARBERSHOPS
These rules are intended to help hair salons and barbershops safely get back to work. The information here can be supplemented with guidance from professional organizations and by other industry groups. These rules may be updated.
PERSONAL PROTECTION FOR EMPLOYEES
All employees are required to wear face shields and a facemask or other cloth face covering that completely covers the nose and mouth, unless doing so would be contrary to his or her health or safety due to medical conditions.
Gloves optional; if used must be changed between customers.
Gloves and eye protection are required when using cleaning chemicals.
PERSONAL PROTECTION FOR CUSTOMERS
Customers are required to bring and wear masks or cloth face covering that completely covers the nose and mouth unless doing so would be contrary to his or her health or safety due to a medical condition.
HAND SANITIZER
Hand sanitizer shall be made available at entrance points and common areas, where possible.
HANDWASHING
Ensure employees wash their hands routinely (at minimum, between customers) using soap and water for at least 20 seconds
CLEANING OR DISINFECTING PRODUCTS &/OR DISPOSABLE WIPES
Make available near commonly used surfaces, where possible including:
Cash registers
Phones
Computers
Credit card machines
Reception desk
Light switches
Door handles
BATHROOMS
Clean and disinfect frequently, implement use of cleaning log for tracking. Clean multiple times a day and hourly during busy times.
SHAMPOO BOWLS
Disinfect between customers. Allow disinfectant to soak in bowl for 10 minutes, then scrub down bowl and faucets/nozzles.
CLEANING & DISINFECTING
Disinfectants are irritants and sensitizers and should be used cautiously. Clean and disinfect frequently touched surfaces at least daily and if shared after each use.
Use products that meet EPA's criteria for use against SARS-CoV-2 and that are appropriate for the surface. Prior to wiping the surface, allow the disinfectant to sit for the necessary contact time recommended by the manufacturer. Train staff on proper cleaning procedures to ensure safe and correct application of disinfectants.
Clean and disinfect workstations and tools between customers, including:

Station counters
Shears
Tweezers
Mirrors
Styling tools
Brushes and combs
Rolling carts
Drawers or any storage containers
Product on station
Chair and headrest
Please review Connecticut's reopening guidelines if you have any questions.